Germany v Greece is a fight to the death, a cultural and economic clash of wills
Berlin's attitude to Syriza looks condescending, the Greek popular mood is verging on a national revolt – and there is little sign of either side backing down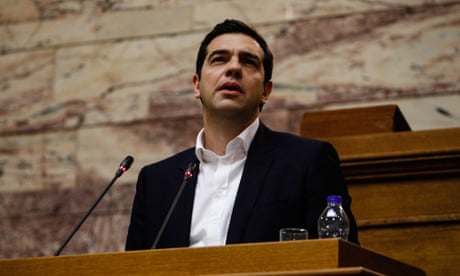 As a child in the 1960s, I swapped bubblegum cards showing the depredations of the SS and the Luftwaffe's dastardly behaviour at Dunkirk. But, being trained in classical music, I was also lucky to be exposed to the best of German culture: to Beethoven, Mozart, Bach, Brahms. So, when I say what follows, it is not out of hostility or ignorance.
Against the Greeks, suddenly it is German politicians who look old, condescending, out of touch. While various Anglo-Saxon politicians have tried to foster positive relations with Tsipras – New York Mayor Bill de Blasio going publicly tie-less in his congratulation call after the election – the German political class has not.
Meanwhile, the German press has concentrated on disparaging the new Greek leaders, suggesting they are, among other things, antisemitic. In that context, it was welcome that Syriza's most senior female politician, Rena Dourou, used a Holocaust memorial speech last week to make an eloquent attack on modern antisemitism.
Dourou also used the speech to state Syriza's only case for debt relief: that Greece is as central to western culture as Judaism, and that solidarity should be moral as well as economic. "The dialectical tension between Athens and Jerusalem, symbolising the claims of reason and revelation," she said, citing Leo Strauss, "feeds the heart, the nucleus of the political tradition of the so-called western world."
What's about to happen is a fight to the death. Either Germany drives Greece to insolvency, and out of the eurozone, or the German taxpayer signs up to an outcome that flies in the face of the rules-based mentality at the heart of German culture.
That imagery like this is being thrown around in modern Europe is a testimony to how badly modern Europe is failing.